Speakers
---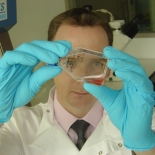 prof. Colin McGuckin, PhD.
President and Director, Cell Therapy Research Institute, Lyon, France
After finishing his PhD (DPhil) on leukaemia research in 1991 in Ireland, Colin completed early research at St George's Hospital Medical School (London) Dept of Haematology working on Chronic Anaemia's & Stem Cell Disorders. In 1996 he became Senior Lecturer in Biomedical Sciences at Kingston University and Associate Professor in 2001. In 1999, he founded and became Director of the Stem Cell Therapy Laboratory specialising in Stem Cell Research and regenerative medicine. In 2005 he was appointed the UK's first Professor of Regenerative Medicine (Newcastle University), leading clinical research in adult stem cells through to patients.
He strongly believes in international cooperation and collaboration working internationally and with industry. In 2008 he co-founded the Novus Sanguis charitable consortium for "Responsible Regenerative Medicine", providing grant funding internationally in adult stem cells. In January 2009 he became the President of the Cell Therapy Research Institute, Lyon, France, an Adult Stem Cell centre. Professor McGuckin's group were first in the world to characterise and produce embryonic-like stem cells from a non- embryonic source - Umbilical Cord Blood. (McGuckin et al, Cell Proliferation, 38, 245- 255, 2005). They are also first to make an artificial liver and nervous, pancreatic and a range of other tissues from Umbilical Cord, Cord Blood, and Adipose related stem cells. Pr McGuckin is on the editorial board of 6 international journals, international reviewer [Eg. European Commission}, and an advisor to several medical and science organisations. He has been invited to speak internationally, including European Parliament, Bundestag German Parliament, Austrian Parliament, French Senate, the Vatican, Rome, and the US Senate on Capitol Hill.
His group are currently pioneering some new treatments for children with Cerebral Palsy and Cleft Palate birth disorders. We aim to bring stem cell therapies to all sections of the world's community without geoeconomical boundaries and support projects in the third world. We believe strongly that stem cell treatments have to be made available to the whole planet, not just to limited countries.
c.mcguckin@conoworld.com
www.facebook.com/ctilyon
---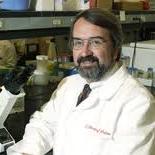 prof. Keith L. March, M.D., Ph.D.
Dr. March is a professor in the department of Medicine, Cellular and Integrative Physiology and Biomedical Engineering, Indiana University School of Medicine. He directs the Indiana Centre for Vascular Biology and Medicine, the Vascular and Cardiac Centre of Adult Stem Cell Therapy, and the allied VA Centre for Regenerative Medicine, Indianapolis Veterans Affairs Medical Centre.
Dr. March has dedicated his career to bringing new medical approaches to patients. His publications include more than 110 manuscripts. He was editor of the first book dedicated to cardiovascular gene transfer. Dr. March's research has resulted in more than 40 worldwide (23 U.S.) patents, with others pending. He invented the Closer, a suture- mediated closure device, used to close the puncture wound in an artery following heart catheterization, used in about 400,000 patients annually.
His laboratory focuses on vascular biology, with particular emphasis on function and translational study of stem cells found in adipose tissue, which his laboratory identified as peri-vascular cells with critical roles in vasculogenesis, angiogenesis, and adipose tissue regulation. Dr. March is recognized as a leading expert in the field of adult stem cell research, particularly involving adipose-derived stromal stem cells. In 2008, he became Chair of the NIH/NHLBI DSMB that oversees cell therapy trials in the areas of heart, lung, and blood diseases.
In 2010, he established the Centre for Regenerative Medicine at the Indianapolis VA Medical Centre, the first VA-sited Centre dedicated specifically to moving adult stem cell therapies from the laboratory into patients.
In addition to his research roles, Dr. March has served as president (since 2007) of the International Federation of Adipose Therapeutics and Science and serves as the chief medical advisor for the Cell Therapy Foundation. In both affiliations, he has worked to advance collaboration as well as awareness about stem cells.
---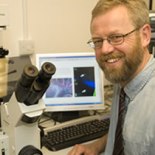 prof. Neil Scolding Ph.D.
Dr. Scolding trained in medicine in Cardiff and in clinical neurology in Cardiff, Cambridge (Addenbrooke's) and London (National Hospital for Neurology). He was a consultant lecturer in Cambridge before going to Bristol in 1999 as foundation chairholder of Burden Professorship of Clinical Neuroscience. His clinical interests and research centre on clinical and biological aspects of multiple sclerosis and related inflammatory diseases and on developing adult stem cell repair treatments for multiple sclerosis and other neurodegenerative conditions. He has published over 200 research papers and three neurology textbooks, and has written in the lay press on assisted suicide, euthanasia, and human embryo research.
He is currently a member of the Medical Research Council Neurosciences Panel, a guarantor of the neurology journal, Brain, and a member of the editorial board of several other journals. He is a member of Council of the Association of British Neurologists and has served in the past as secretary of the United Kingdom Neurology Specialty Advisory Committee of the Royal College of Physicians/Joint Committee for Higher Medical Training, and executive committee member of the European Council for Treatment and Research in Multiple Sclerosis. He is a former chairman of the Governing Board of the Linacre Centre for Healthcare Ethics.